Assorted Species
SP001
Cattleya amethystoglossa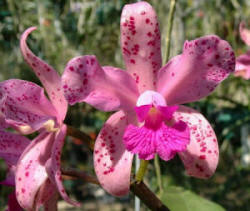 Beautiful blue flowers with contrasting yellow lips.

$54.95
Flowering size size in 5" clay pot.
SP002
Cattleya maxima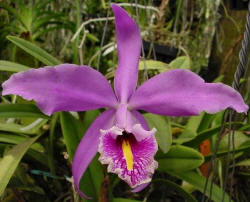 Lavender flowers with yellow centers.
$39.95
Flowering size in 5" clay pots
---
SP003
Schomburgkia albopurpurea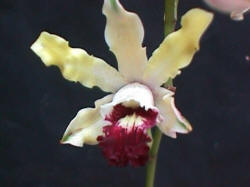 This species produces inflorescences up to 3 feet long with clusters of white blooms with contrasting very dark wine red  lips, tips of sepals green.

$59.95
Flowering Size in 6" wood basket.

---
SP004
Vanda sanderiana var. alba (m/c)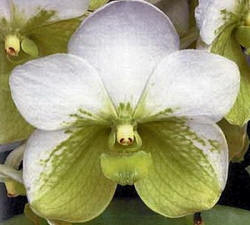 Large, two-tone white and chartreuse flowers.

$74.95
Blooming size in 6" decorative clay pots
---
SP005
Vanda tessellata var. aurea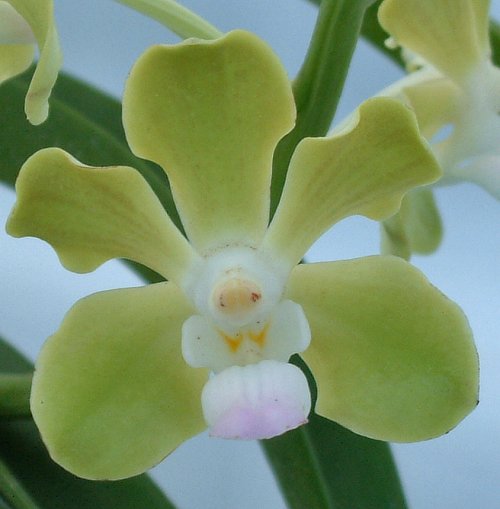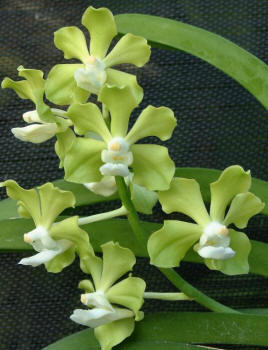 This species has been 2" chartruese to apple green flowers some with pure white lips or pink tinged lips.

$34.95
Flowering Size

---
SP006
Vanda tessellata (Black x yellow)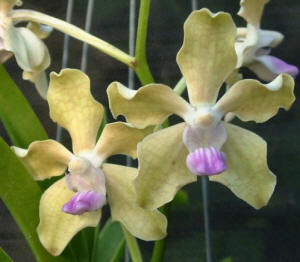 This species produces pendant 2" star shaped yellow flowers with pink lips.

$34.95
Flowering Size

---